Photo courtesy of 247 Sports
It's April, and that means only one thing, it's time for the NFL Draft! Who will be a surprise first round pick? Who will unexpectedly fall? The draft is honestly one of my favorite times of the year, and you'll be hard pressed to find me anywhere else but at home watching the first round on April 29th. Now here's the fun part; I have to try to predict the selections of the first round. I know, I know, you've probably seen dozens of mock drafts and don't think this will be anything different. Maybe, but I know you want to see more amazing and/or dumb opinions. I am also handicapping myself by not suggesting any potential trades that could happen. The round will go according to the order that is up to date as of writing. Finally, with the first pick of the 2021 NFL Draft…….
1. Jacksonville Jaguars – Trevor Lawrence, QB, Clemson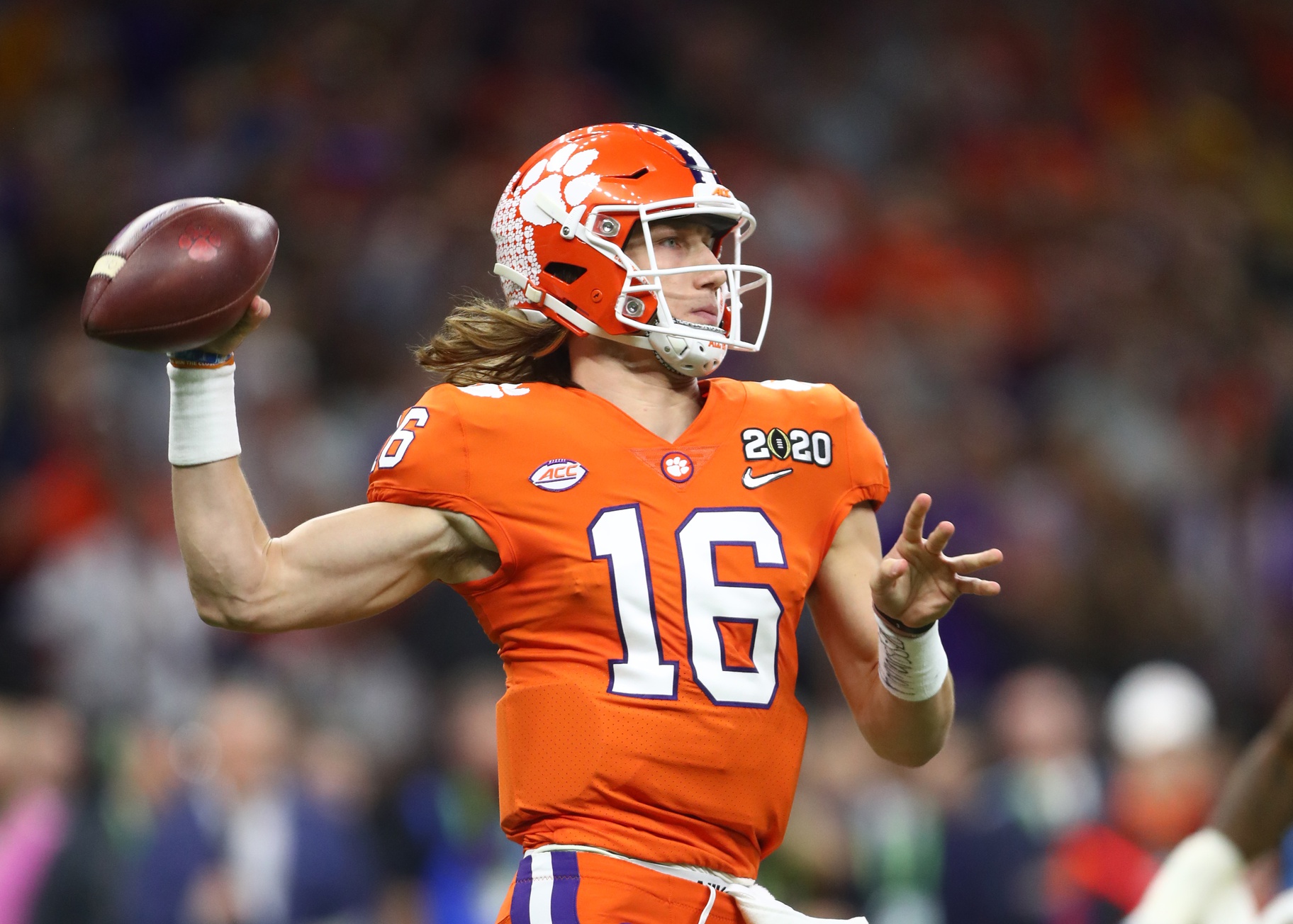 It seems as if Lawrence has been destined to be the number one pick for decades now, but to be fair – he deserves to be. Jacksonville is in desperate need of a quarterback, and Lawrence is one of the best pro prospects at the position in a long time. New head coach Urban Meyer is looking to bring Jacksonville out of the hole they've been in ever since they lost to the Patriots in the 2018 AFC Championship Game. In Meyer's first year in the NFL and he is able to draft whoever he wants, I'm almost certain it's going to be Lawrence.
2. New York Jets – Zach Wilson, QB, BYU
The Jets are in a very bad situation, and that's putting it lightly. They have so many positions of need and only have one first round pick. What do you do in this situation – draft the most important position first. Quarterback is by far the most important position on the field, and Wilson is a pretty good one. While in my mind he is not the second best quarterback, New York has seemingly fallen in love with him and it is all but certain that they'll take him. Since that is the news coming from the organization, I would be dumb to not have it in my mock draft.
3. San Francisco 49ers – Justin Fields, QB, Ohio State
The 49ers traded up with the Dolphins to get the third overall pick in the draft. In my mind, you don't do that and not draft a quarterback in this NFL. To me, Fields is the second best quarterback in the class. There are many people that think otherwise, but for my money he's QB2. He's got speed, he's got accuracy, he's got arm strength. I'm not going to spend too much time trying to sell you on Fields, if you need that go see Alex's mock. The Niners are in a weird position where they thought they had a QB, but now are thinking otherwise. The Jimmy Garoppolo experiment is seemingly done in San Fran, and they need a new head man. Might as well go with the second best quarterback in the draft.
4. Atlanta Falcons – Kyle Pitts, TE, Florida
Pitts is a monster of a pass-catcher. You can line him up on the line and he's too fast to be covered by a linebacker. You line him up outside and he's too big for a corner. In an offense that has Julio Jones, Calvin Ridley, and Pitts, who do you cover? I don't think Atlanta is done with Matt Ryan just yet, and by getting him another amazing target he could return to his MVP form. I wouldn't be surprised if the Falcons decided to trade back, but since I'm not doing trades – they get Pitts.
5. Cincinnati Bengals – Penei Sewell, OT, Oregon
I know that Joe Burrow is pushing for the Bengals to draft his LSU buddy Ja'Marr Chase, but hear me out Joe. While the Burrow-Chase connection is good, if Cincinnati doesn't do anything about their o-line it won't last long. Burrow was Cincy's first pick last year, and the first overall pick, and was hurt before the season ended. Sewell protected the blind side for Justin Herbert in college, and is perfect to now do that for Burrow. With how little the Bengals have done to help their offensive line, drafting Sewell is something they need to do.
6. Miami Dolphins – DeVonta Smith, WR, Alabama
What blows my mind is that this is considered a slightly shocking pick. Many people have Smith as either the second or third wide receiver in this draft class, but I can not do that. Smith is the first receiver since 1991 to win the Heisman trophy, that is no small feat. He has speed, route running ability, catching skills, football knowledge, and most importantly a relationship with Dolphins QB Tua Tagovailoa. One big thing to help a young quarterback develop is to get him a great receiver, this pick would do just that. Also, let us not forget that Tagovailoa to Smith won the 2018 CFP National Championship, and I think Miami would want to get that relationship at the NFL level.
7. Detroit Lions – Ja'Marr Chase, WR, LSU
Honestly, the Lions could do anything with this pick. Detroit is in their perpetual state of being bad and having needs all across the board. Since they need almost everything, might as well go with the best player on the draft board in Chase. My only concerns about him is that last season he opted out because of COVID, and his best year came with Joe Burrow and one of the best offenses in college football history. Opting out is less of a concern because it could be he is completely rested and 100% healthy. Now for my other concern, last year had something similar with Justin Jefferson and he went on to contend for the Rookie of the Year Award. Overall, Chase is insanely talented and Detroit needs to just get as many talented players as possible.
8. Carolina Panthers – Trey Lance, QB, North Dakota State
Carolina needs a quarterback, that is plain and simple. Their offense can not just be Christian McCaffrey in 2021. I do think the Panthers will want to try to trade up, but I think they eventually end up with my fourth best quarterback in the draft. That is nothing against Lance though. Lance took over after Carson Wentz and seemed to play better than his predecessor. While Wentz's tenure at NDSU made him the second pick in the draft, with how big of a quarterback class it is this year, Lance falls to pick eight.
9. Denver Broncos – Micah Parsons, LB, Penn State
Unfortunately for Denver they need a QB and all the top ones have been taken. Fortunately for the Broncos they are able to take the first defensive player of the draft, and get a beast in Parsons. With the signing of Kyle Fuller in free agency, this pick seems more and more certain. Denver's defense last season was horrible, and they desperately need someone over the middle to run things. Parsons was a beast at Penn State, and I hope him opting out last year will just make him better for the Broncos.
10. Dallas Cowboys – Patrick Surtain II, CB, Alabama
The Cowboys defense last year was one of the worst in the history of the Dallas Cowboys organization. With how pass heavy the league is, shutting down the pass game is becoming more and more important. Surtain is the best corner prospect in the draft. All those things point to Dallas going defense and selecting him. Of course, knowing how Jerry Jones likes to draft it wouldn't surprise me if they went offense, especially since they do not need it. Drafting Surtain would fill the biggest need of the Cowboys and would be one of their smarter decisions of the past 10 years.
11. New York Giants – Kwity Paye, EDGE, Michigan
12. Philadelphia Eagles – Jaylen Waddle, WR, Alabama
13. Los Angeles Chargers – Rashawn Slater, OT, Northwestern
14. Minnesota Vikings – Christian Darrisaw, OT, Virginia Tech
15. New England Patriots – Mac Jones, QB, Alabama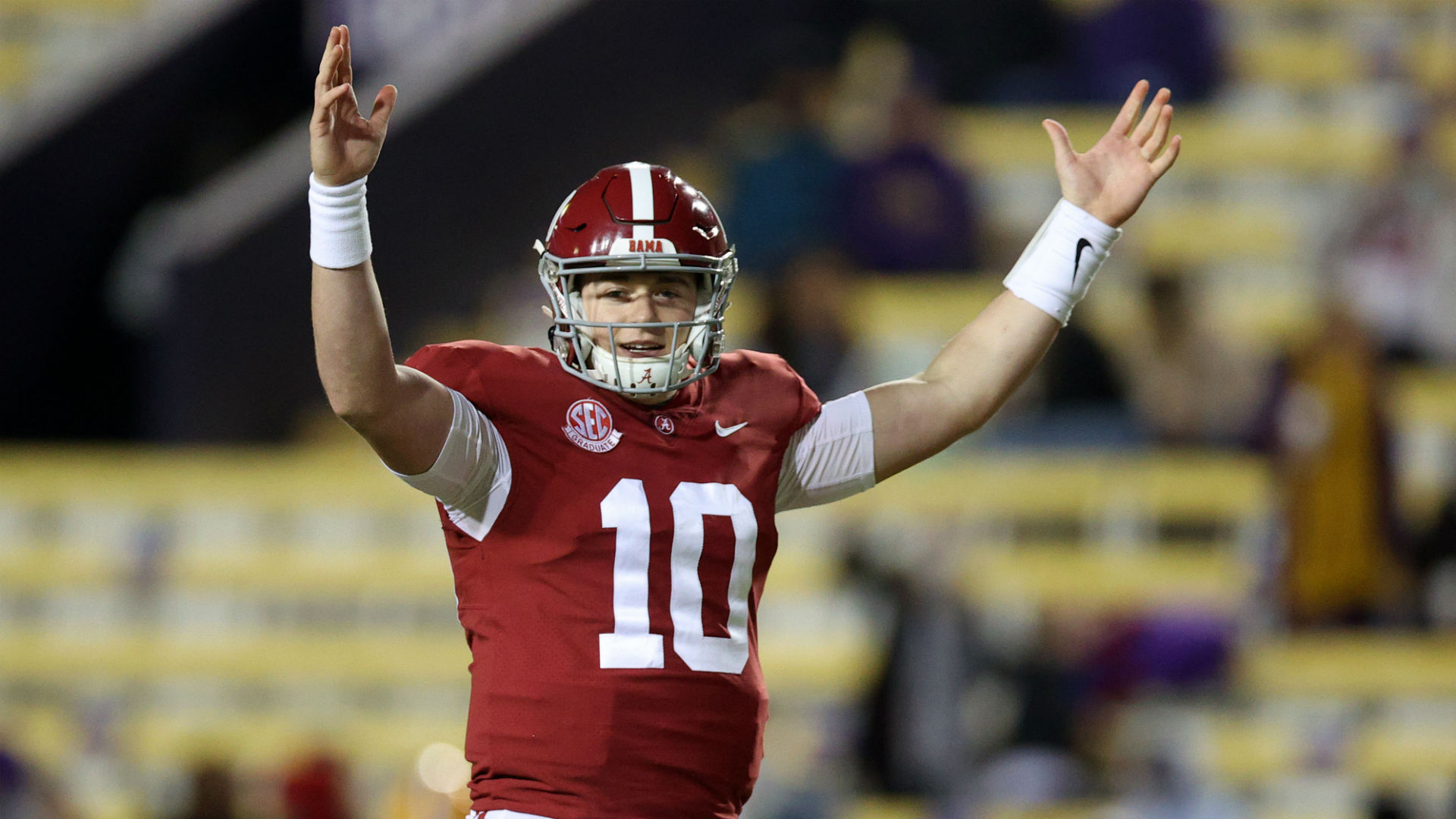 16. Arizona Cardinals – Jaycee Horn, CB, South Carolina
17. Las Vegas Raiders – Jeremiah Owusu-Koramoah, LB, Notre Dame
18. Miami Dolphins – Alijah Vera-Tucker, OT/OG, USC
19. Washington Football Team – Zaven Collins, LB, Tulsa
20. Chicago Bears – Greg Newsome II, CB, Northwestern
21. Indianapolis Colts – Azeez Ojulari, EDGE, Georgia
22. Tennessee Titans – Rashod Bateman, WR, Minnesota
23. New York Jets – Samuel Cosmi, OT, Texas
24. Pittsburgh Steelers – Najee Harris, RB, Alabama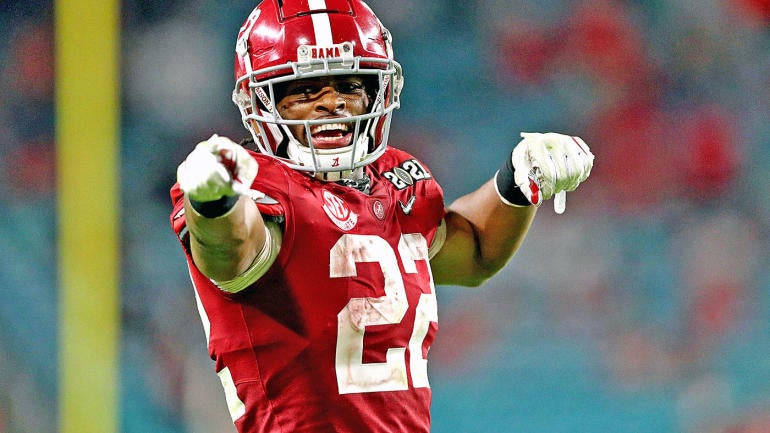 25. Jacksonville Jaguars – Trevon Manning, S, TCU
26. Cleveland Browns – Jamin Davis, LB, Kentucky
27. Baltimore Ravens – Jayson Oweh, EDGE, Penn State
28. New Orleans Saints – Caleb Farley, CB, Virginia Tech 29. Green Bay Packers – Creed Humphrey, OC, Oklahoma
30. Buffalo Bills – Jaelan Phillips, EDGE, Miami (Fl.)
31. Kansas City Chiefs – Teven Jenkins, OT, Oklahoma State
32. Tampa Bay Buccaneers – Travis Etienne, RB, Clemson